Clinton has a strong retail environment with potential for growth.
Clinton is an established destination for antiques and collectables attracting visitors year-round. The prime location directly on Highway 97 means that over 400,000 visitors and travelers are in our community each year.
RETAIL SALES ARE THRIVING
Clinton's retail spaces are excelling at providing authentic experiences and are striving to connect with visitors through culture, history, and a sense of belonging. Several new businesses have opened in Clinton, providing unique, locally made products, personalized service, and demand for additional complementary shopping experiences for both residents and visitors.
STABLE WITH ROOM FOR GROWTH
The BC retail market has shown a year over year growth of 10% and the tourism industry has shown exponential growth with both local and regional visitations making this an excellent time for business development. Clinton's varied tourism appeal draws in several target demographics and provides many opportunities for niche retail. Outdoor & Sporting Goods Store Bakeries and Pharmacies are areas of high demand.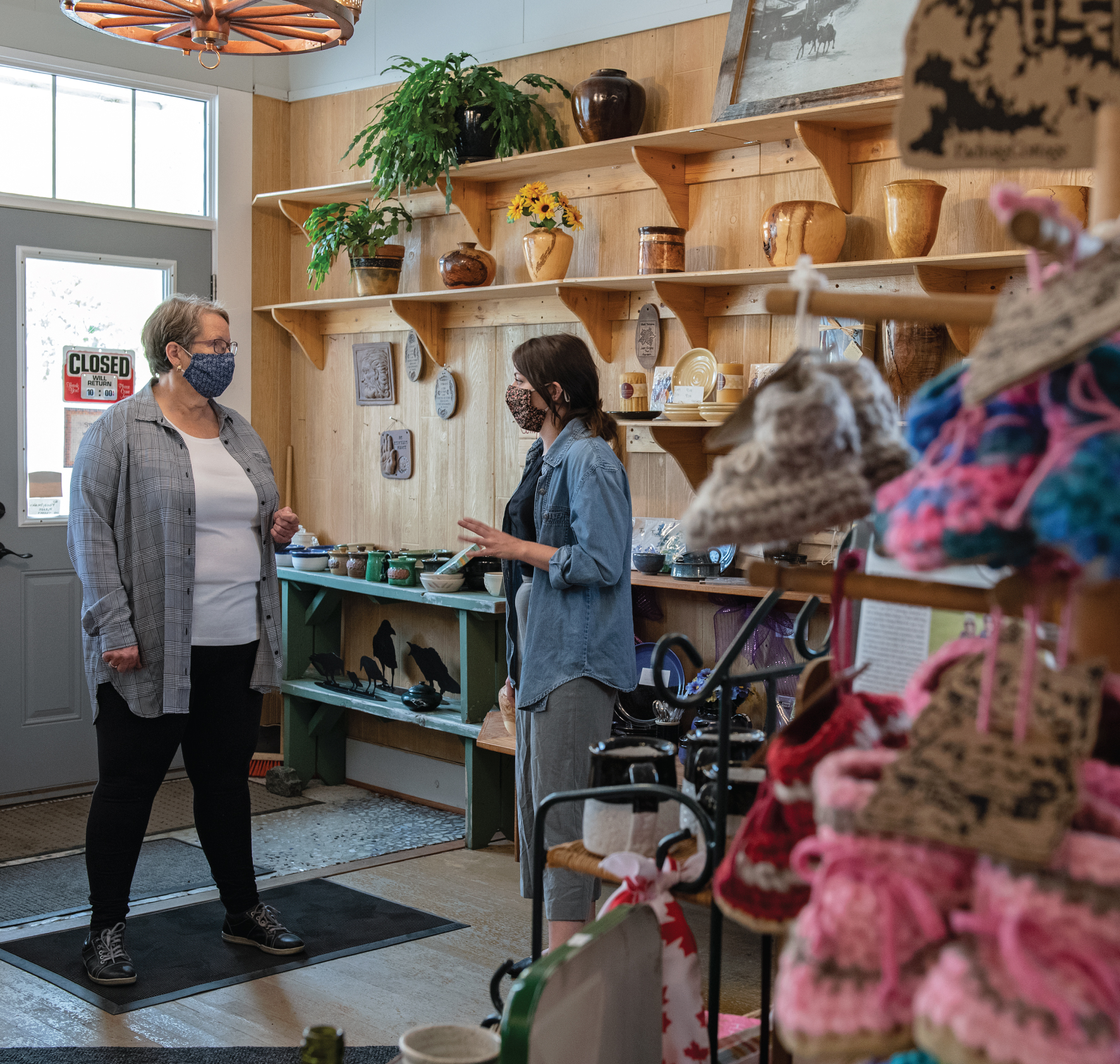 Photo Credits: Kelly Funk
Clinton is the Village with a huge heart. It is wonderful to live in a
place where everyone looks out for each other. I am proud to operate a
small-business here and help represent our welcoming nature.
− Jessica Lawrence, Sole Proprietor, Bubbles' Blossom Design
Clinton is the Village with a huge heart. It is wonderful to live in a
place where everyone looks out for each other. I am proud to operate a small-business here and help represent our welcoming nature.
− Jessica Lawrence, Sole Proprietor, Bubbles' Blossom Design